Are you aware of all the importing resources out there that will help you get goods imported to the United States quickly and efficiently? Get ready to up your importer game as we provide you with the 6 best importing resources you need to know about.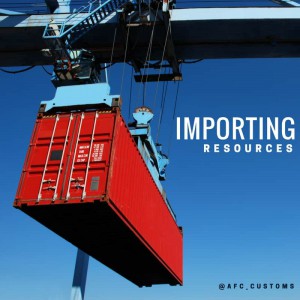 Import Duty Rates
Your goods must be classified properly to be imported successfully. Without proper classification, your goods can be delayed at the border and your import duty rates may be incorrect. Follow our importer's guide to import duty rates to learn what you need to get imports approved quickly and assigned the proper rates.
Importer Online Shopping Liability
If you are an importer, you're likely searching for and purchasing goods from online sellers. Before you jump online and make purchases, read our online shopping liability checklist to ensure your internet goods arrive safely and quickly.
The Ins and Outs of ISF
The Importer Security Filing, commonly known as the ISF, is a U.S. Customs and Border Protection (CBP) regulation that affects ocean shipments entering the U.S. The ISF gives the CBP a heads up when high-risk shipments are en route to ensure the safety of U.S. borders. Review our ISF guide to review all the information you need to ace ISF regulations.
The Scoop on ISF 10+2 Filings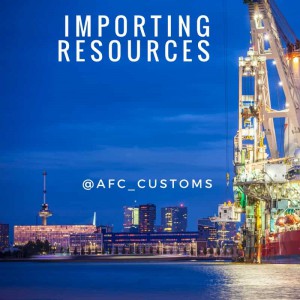 There is a lot of details and work that go into properly filing an ISF 10+2 filing. The correct Harmonized Tariff Schedule (HTS) tariff number must be included and all your goods need to be pre-classified. Review our ISF 10+2 Filing cheat sheet to find out what 10 data elements are required on ISF 10+2 filings.
Clearing Cosmetics Imports
Are you an importer of cosmetics? Anything that is used to beautify the skin or external features may be inspected by FDA or CBP. Follow our importers' handbook to clearing cosmetic imports into the U.S. quickly and efficiently.
Hire a Customs Broker
Working with a Licensed Customs Broker is the best way to make sure your documents are filed properly and ISF penalties are avoided. AFC International has experienced Licensed Customs Brokers that can file your ISF and Customs entries with U.S. Customs officials.