If you're an importer, you're likely searching for and purchasing goods from online sellers for future entry into the United States. Follow our online shopping liability checklist to ensure your internet goods arrive safely and quickly.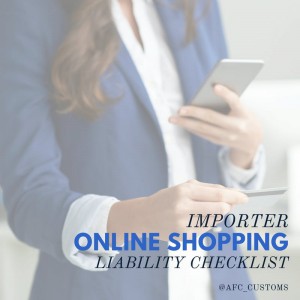 Can the Goods Be Legally Imported?
As an importer, it's your responsibility to do your homework and make sure the goods you seek to import can be legally imported into the U.S. Licensed Customs Brokers can help you decipher if there are any restrictions or special forms needed for the import entry process.
Will You be Responsible for Shipping Costs?
Discuss with sellers ahead of time how your import purchases will be shipped. The shipping options typically include:
Standard ocean or air freight
Courier service
International postal service
If you are responsible for the shipping costs, contact a licensed freight forwarder to make sure the transportation and handling costs don't outweigh the cost of your purchases.
Is Your Product Information Clear and Informative?
Make sure your vendor provides accurate information about items being shipped on all import paperwork. Providing inaccurate information about your goods and their value is illegal.
Are Sellers Providing You With Accurate Information?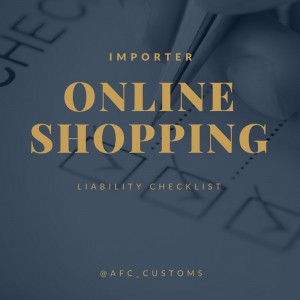 Sellers should be providing you with a commercial invoice containing the following information about your imports:
The seller's name and address
The consignee's name and address
A complete description of your items in English
The HTS for the items
The quantity of all items
The purchase price in the currency of purchase
The weight of the items
The country of origin of your imports
Are You Following U.S. Customs Internet Purchases Procedures?
The Internet has made it easy to locate and buy imports globally. Many people don't realize that getting a foreign item successfully shipped to the U.S. is more difficult than agreeing to an online purchase price.
Follow the U.S. Customs Internet Purchases rules procedure page to properly declare and import your overseas purchases.
Do You Have Product Liability Insurance?
Product liability insurance coverage protects against damage losses arising from defects in products purchased and from claims arising from product failures. It's essential to discuss the amount of product liability insurance you need for your imports with an insurance professional.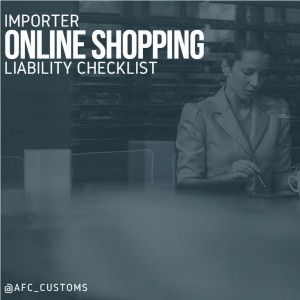 Are You Using a Licensed Customs Broker?
Licensed Customs Brokers can help your imports arrive safely in the U.S. while avoiding import process hurdles. Commodity import requirements and paperwork can be handled by Customs Brokers. The following import paperwork should always be included:
A commercial invoice that lists the purchase price, country of origin and tariff classification of your items
A packing list detailing your imports
A bill of lading that lists goods in the form of a receipt
An arrival notice from the U.S. agent