Making sure your imports arrive safely and effectively into the United States is crucial to your success. Follow our introductory guide to importing into the U.S. to learn everything you need to know.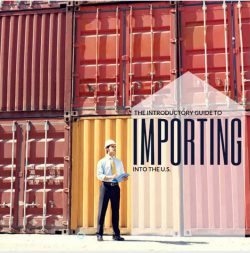 Import Duty Rates Must Be Correct
Your goods must be labeled properly to achieve import clearance. Our importer's guide to import duty rates will help you make sure your imports are not met with delays at the border because of incorrect duty rates.
ISF Regulations Are Important
The Importer Security Filing, known as the ISF, affects ocean shipments entering the U.S. This U.S. Customs and Border Protection (CBP) regulation alerts the CBP when high-risk shipments are on the way to make sure the country's borders stay safe. To handle ISF regulations properly, read our ISF guide.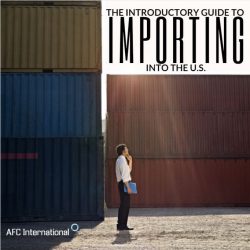 Learn to File an ISF 10+2 Filing
The proper Harmonized Tariff Schedule (HTS) tariff number is crucial to your goods being pre-classified and breezing through import clearance. Review this ISF 10+2 filing cheat sheet to find the proper 10 data elements required for your imports.
Create an Online Shopping Liability Checklist
Those importing into the U.S. are most likely reviewing and purchasing goods online. Follow our online shopping liability checklist to keep yourself and your online imports safe.
Follow the U.S. Customs Internet Purchases rules and procedures guidelines to properly declare and import your overseas purchases.
File the Proper U.S. Customs Forms
Commodity import requirements and paperwork the CBP requires can be handled by Licensed Customs Brokers. The following is a sampling of the import document paperwork that should always be included with your imports:
A commercial invoice that lists the purchase price, country of origin and tariff classification of your items
A packing list detailing your imports
A bill of lading that lists goods in the form of a receipt
An arrival notice from the U.S. agent
The U.S. Customs Forms page has all of the forms you need to file for your imports.
Find Your U.S. Importing Port of Entry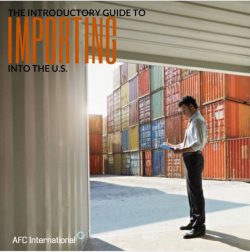 There are several different ports along the U.S. coastline where imports arrive from all over the world. Use the U.S. Customs port list to find the port you need and read our guides on west coast ports of entry and east coast ports of entry.
Hire a Customs Broker
Working with a Licensed Customs Broker that uses the best resources for importing is the best way to make sure your imports are filed properly and ISF penalties and import clearance delays are avoided.