The contract negotiation between West Coast longshoremen and port management are finally over thanks to the assistance of Federal Mediation, but doesn't mean the West Coast congestion that built up during months of disputes and shutdowns will be cleared anytime soon. The damage done to the West Coast ports reputation and the U.S. economy will take a little longer to revive as we are now dealing with the aftershock.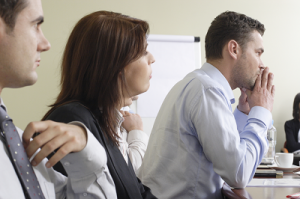 With a backlog of ships still waiting to be unloaded even now, it's not clear that seasonal spring and summer products will make it to the shelves in time. A tentative contract was reached before a full-scale shutdown occurred, a shutdown that would have cost the U.S. economy an approximately $2 billion, according to a NAM/NRF study. The West Coast scene was reminiscent of 2002, when a 10-day lockout cost the nation an estimated $1 billion a day and leaving a complete backlogged mess which took several months to mitigate.
The long-term result of the 2002 debacle was that East Coast and Gulf Coast ports experienced a surge in business as shippers diversified their options. This time, gained market share will be even more profound at East and Gulf Coasts ports.  According to a Journal of Commerce survey, 65 percent of shippers who historically use West Coast ports will send at least some of their cargo elsewhere in 2015 and 2016 making the economic impact on West Coast ports substantial. The numbers are likely to soar even higher next year as expansion of the Panama Canal is completed which will make alternative routes much more accessible.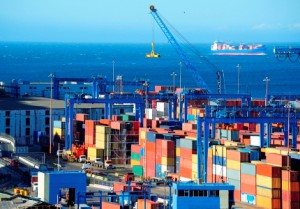 Is it too late to save the West Coast ports? Maybe not, but only if labor, management and other parties come together to each do their part. If they don't, the global supply chain and free market forces will simply move on and find less risky options of successfully getting goods into the market.
There must be an evaluation of how management and labor negotiate future labor contracts covering the nation's ports. In order for life after the West Coast port congestion to change, both parties must find a way to evolve their negotiations to address today's global supply chains. Retailers, manufacturers and other businesses support collective bargaining when done properly. However, the interests of two parties cannot be placed ahead of the millions of workers across the country whose jobs rely on efficient, reliable operation of the ports.
We would love to hear your thoughts on the West Coast labor agreement. Leave us a comment below, tweet us @AFC_Customs, or follow us on LinkedIn.