Happy Holidays!! For businesses seeking to import holiday and seasonal merchandise, the summer months make for a busy holiday importing season. While we have Licensed Customs Brokers available to answer all the questions you may have, our goal here is to be an invaluable source of importing information. Here are 8 answers to common questions we receive from importers during the Christmas in July holiday importing season.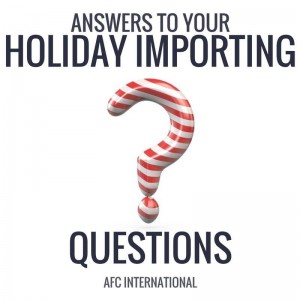 How to Import Electronic Products
Americans love to buy electronics around the holidays. For starters, you should know that imported electronic products top the scales in terms of the highest dollar value, with imported electronic products totaling $2.309 trillion in 2015.
China is the top electronic exporter, exporting $600.3 billion in electronic products in 2016. Learn more about how to import electronic products and the value of those imports.
How to Buy Imports from Overseas
The summer months of July and August are the time in which importers are placing orders and preparing orders for shipments.
Achieving import clearance with the U.S. Customs and Border Protection (CBP) is your biggest challenge that Licensed Customs Brokers can help you with. Read more about the process for buying imports overseas and how to prepare your orders for shipment.
How to Import Back to School Merchandise
There's a reason we are giving you some back to school advice in the middle of a holiday importing lesson. We will bold this for you in case there's a quiz later: Back to school imports are big business in July and August. The National Retail Federation reports that back to school merchandise follows holiday merchandise as the No. 1 and No. 2 dynamic duo shopping seasons of the year.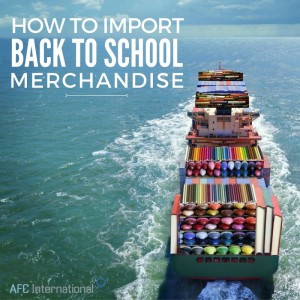 Back to school shopping for school and college-age families topped $68 billion in 2015. We have a back to school importing guide for you on back to school merchandise so you can earn an A+.
Holiday Importing: Seasonal Kitchenware and Cups
Tis the season to import seasonal merchandise such as decorative plates, kitchenware and cups. Finding suppliers to place orders earlier in the year allows you to save both time and money. Summer is the time of year to line up freight and logistics quotes too.
Learn the ins and outs of importing seasonal kitchenware and cups to achieve import clearance success.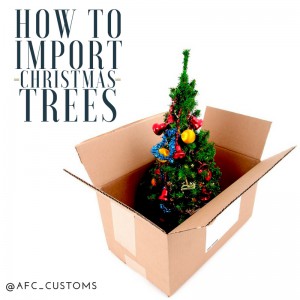 Importing Christmas Decorations and Lights
The summer is the busiest time of year for seasonal wholesale importers that work with clients to import all sorts of Christmas decorations and lights.
Christmas lights have stringent safety requirements and must pass rigorous inspections from the CBP and the U.S. Consumer Product Safety Commission (CPSC). Read up on a guide to importing Christmas decorations and lights to stay ahead of the import clearance game.
How to Import Scooters
U.S. consumers love their zippy and fuel efficient scooters. Since they make a popular holiday gift, importers are known for hopping on the scooter import wagon.
Depending on the type of scooter and how fast it can go, your scooters may have more import clearance paperwork. We have the holiday importing
guide you need to import scooters successfully.
Importing Christmas Trees
O Christmas tree, o Christmas tree! The summer months are when importers are singing the praises of the artificial Christmas tree import market. The tree import business brings in an average annual import value of $80 million per year.
It's important to inspect the bases of the trees and make sure your artificial tree imports pass fireproof testing requirements. To pass the Christmas tree holiday importing test, here is a Christmas tree imports rundown you'll need to help you achieve import clearance.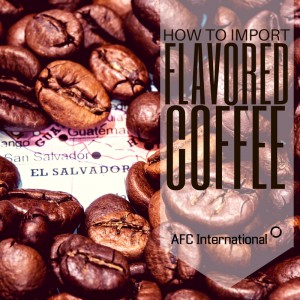 Importing Flavored Coffee
Today's U.S. consumers crave fresh gourmet coffee beans and flavored coffee, especially around the holidays.
You must take certain steps to make sure the coffee import process is handled properly. While most coffee imports are tax free, a Licensed Customs Broker may be needed to assist with import clearance hurdles if your coffee imports contain certain ingredients. Grab a hot cup of coffee as we prepare to walk you through importing flavored coffee guidelines.