Tis the Season! July and August are busy months for importers of artificial Christmas trees, and of those trees, approximately 85 percent come from China. If you're thinking of getting into this lucrative business, we're here to tell you what you need to know about importing Christmas trees into the United States.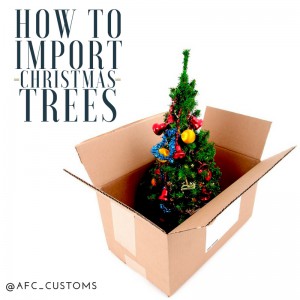 Increasing Consumer Demand
Deck the Halls! Artificial Christmas trees are a huge holiday import to the United States, with an average value of $80 million in artificial Christmas trees imports coming to the U.S. each year.
The National Christmas Tree Association reports that from 2007 to 2013, U.S. consumers spent $1.19 billion on artificial trees, with consumer dollars on the trees rising from $9.5 million in 2011 to $14.7 million in 2013.
Many consumers purchase artificial trees because:
They are cheaper when you re-use over a period of years
The trees can be more convenient (no watering)
The trees can be easier to put up and put away
There is less cleanup
Inspect Bases of Christmas Trees
Oh Christmas Tree….base. The U.S. Department of Agriculture (USDA) oversees the inspection of artificial Christmas tree import centers. In 2004, the USDA placed quarantine on artificial trees from China that were constructed with a center wooden pole. Why? The wooden pole may have obtained a harmful invasive beetle species so those trees weren't allowed import entry into the U.S.
Do Your Fireproof Testing Research
Deck the Halls…safely! Pre-lit artificial Christmas trees over 30 inches in height have always been designated as a potential fire concern. Overloaded electrical outlets and faulty wires are the most common cause of holiday fires. The U.S. Consumer Products Safety Commission (USPSC) investigates artificial Christmas trees closely to make sure they are flame retardant and can resist flames for a certain period of time. The trees must also:
Pass electrical and wire safety checks
Contain certain levels polyvinyl chloride (PVC)
Pass lead level safety inspections
Read more on wire safety checks for seasonal lights and pre-lit Christmas tree lights here.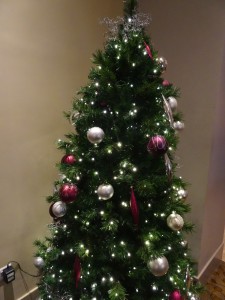 Choose the Correct Tax Designation
Oh Christmas Tree…tax code. Artificial Christmas trees have their own section in the Harmonized Tariff Schedule, which decides what tax, or tariff, you have to pay for your imported artificial trees. Use this artificial Christmas tree cheat sheet calculator to crunch your tree tax numbers.