There is no legal requirement that importers must hire a Licensed Customs Broker to clear imports into the United States. Many successful importers, though, choose to utilize the services of Customs Brokers so their goods are imported properly without delays. Follow our cheat sheet to find out when you need a Customs Broker to help your goods arrive safely.
You Know You Need a Customs Broker when You:
Clear Imports from Europe
Importing overseas from Europe is a fast moving endeavor. You must do your research and calculate your import costs properly so your profit margin works for you.
Follow our importer's guide to shipping imports from Europe to learn more. Importing from Europe is not complicated if you have a Customs Broker working for you to keep tabs on your shipment and filing the proper documentation.
Clear Imports from China
Are you importing goods from China? This is a detailed and complicated process that can prove costly if the proper documents and regulations are not followed.
Read up on our guide to shipping imports from China so your goods arrive safely and quickly with the help of a Customs Broker.
Need Customs Brokerage Resources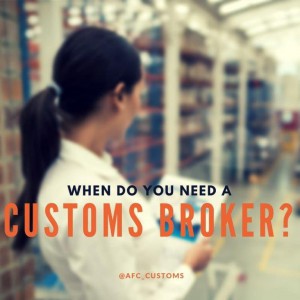 Importing resources are extremely important for importers. If you are searching for the import resources you need to import goods successfully, you must file these import documents properly:
A commercial invoice that lists the purchase price, country of origin and HTS tariff classification
A packing list detailing your imports
A bill of lading that lists goods in the form of a receipt
An arrival notice from the U.S. agent
Read our blog on the six best importing resources for importers too so you are even more prepared.
Require Customs Brokerage Services
Importing goods into the U.S. can be a tricky business. Importers that are not familiar with the proper terminology and procedures can have some difficult achieving import clearance. The following customs brokerage services can be handles by a Customs Broker: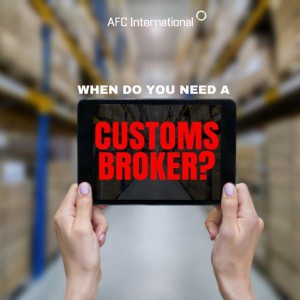 Automated broker interface
Duty drawback services
Electronic transfer
Customs surety bonds
Pre-release of shipments
Remote location filing
Other government agency reporting
Compliance services that can be handled by customs brokers include:
Tariff classification review
Compliance support
Post entry services
Binding ruling
Hire a Customs Broker
Working with a Licensed Customs Broker is the best way to make sure your import documentation is filed correctly and penalties are avoided. Customs Brokers can help your imports arrive safely and file your paperwork and Customs entries with U.S. Customs officials. Customs Brokers afford you peace of mind while you avoid import process hurdles.