If you're an importer of goods entering the United States, then you know that taking advantage of both North American Free Trade Agreement (NAFTA) and Free Trade Agreements (FTA) benefits are a big part of a successful importing process.
Licensed Customs Brokers can help you work through and maximize the benefits of these agreements. Below we'll walk you through the important benefits of these agreements and why they're important.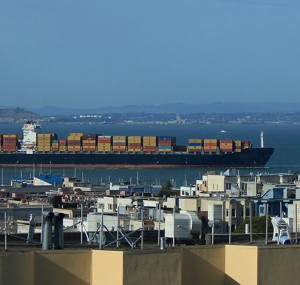 NAFTA benefits breakdown
The U.S., Canada and Mexico entered into the North American Free Trade Agreement (NAFTA) in 1994 to promote and encourage trade among all three North American countries. NAFTA is the world's largest free trade area that makes up more than 450 million people. Since 1994, trade between the three countries has risen from $297 billion to $1.14 trillion because the agreement eliminated all tariffs between the countries.
Here's a breakdown of the NAFTA benefits important to you as an importer:
The elimination of tariffs reduces import prices and lessens the risk of inflation, which keeps interest rates low
The agreement lowers food prices, including prices of fresh vegetables, chocolate, fresh fruit and beef
The agreement boosts U.S. economic growth by as much as .5% per year. Agriculture, and automobile sectors benefit the most
It boosts profits of U.S. businesses by giving them more opportunities to develop more markets
The agreement reduces government spending in all three countries, creating a more level playing field for all companies within the countries' borders
Free Trade Agreement Benefits
If you're seeking to import or export your product, the U.S. has likely negotiated a free trade agreement (FTA) to make it easier and cheaper to do business. An FTA is an agreement between the U.S. and one or more countries that agree on certain rules that affect the trade of goods and services. The main goal of a U.S. FTA is to make it easier to do business while protecting interests for U.S. companies working abroad.
Here's a breakdown of FTA benefits that are important to you as an importer/exporter. FTAs:
Typically reduce or eliminate altogether tariffs on products coming from the other country
Increase production by reducing tariffs, which increases importer/exporter market share and lowers costs
Reduce trade barriers, making it easier and cheaper for companies to import/export goods
Protect U.S. interests competing abroad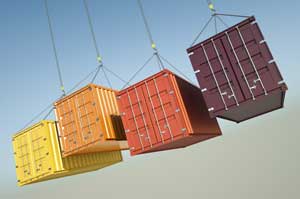 Contact Your Broker
If you're importing goods, it's likely you will need a Customs Broker. Licensed Customs Brokers can help you clear your imports through U.S. customs fast and easy. One of the value added services AFC International Customs Brokers provide in addition to fast and friendly service is the collection and maintenance of your product database and keeping close watch over FTA/NAFTA benefits available to you as an importer. AFC can assist import Custom House Broker (CHB) customers with their database by offering Harmonized Tariff Schedule (HTS) classification assistance and filing customs binding ruling requests.
AFC International Customs Brokers will oversee the entire import process for you and make sure you stay compliant. Call us at 800-274-2329 or get a quote today to get started!