Fact. All goods managed by the Food and Drug Administration must meet the same prerequisites, if imported from out of the country or made domestically. The responsibilities of safeguarding consumers creates a developing need to manage food and drug imports, which have been growing by 10-15 percent each year for the last ten years, and are expected to keep increasing.  When you are clearing FDA imports, all regulated goods  are electronically screened prior to entering the U.S.
You already know that all goods accessible for entry into the U.S. must be declared to the U.S. Customs and Border Protection (CBP).
So, the CBP refers to the FDA for all goods that are monitored by the FDA. They are a cute couple, the CBP and the FDA. Their relationship status could read: it's complicated. That's why importers generally choose to employ licensed customs brokers when offering the goods for entry. The customs brokers can aid the importer by submitting the proper entry information and correct payments to the CBP by offering assistance to the importer.
FDA Importing Process
Review. All shipments of FDA-regulated goods are examined by the Food and Drug Administration and must adhere to the same requirements as domestic goods.  The Food and Drug Administration decides if the goods are able to enter into the U.S. commerce and may be refused entry if they go against or appear to abuse any requirements of the Food Drug and Cosmetic Act (FD&C Act).
Two FDA Entry Types
The Food and Drug Administration receives many different types of applicants including:
Warehouse,
Consumption,
Informal,
Import for export, etc.)
BUT, most issues or questions are concentrated around the differences between commercial and personal shipments.
Let's clarify.
Commercial Shipments: Imported goods that are brought in for distribution or sale into the US.
Personal Shipments: Goods are imported to the US for personal use.
FDA Regulated Products
The Food and Drug Administration regulates a diverse mixture of goods including:
Medical products, (such as devices, drugs, and biological goods)
Food,
Radiation-emitting products,
Tobacco products,
Cosmetics
Animal feed.
Each FDA-regulated good is subject to precise polices, which importers should be aware of when importing to the US.
Clearing FDA Imports
During the entry evaluation process, imported goods will be detained and will not be allowed into the U.S. commerce until the FDA has determined its permissibility.
In other words, the FDA could easily swipe left on your imports if they don't meet the requirements.
FDA-monitored goods are denied entry if they seem to be or have been discovered to be contaminated, meaning the goods:
Are not safe
Are unauthorized
Do not meet acceptable standards
Are improperly marked labels that contain inaccurate or misleading information
Are not registered and listed
Are forbidden and restricted from sale
Goods that do not meet with U.S. requirements may be denied admission.  Denied goods must be exported or destroyed for the U.S. within 90 days.
The good news is that, with the right customs broker, clearing FDA imports has never been easier. AFC International will manage the import process to keep you compliant and ensure your shipment is cleared, regardless the point of entry. Call us at 800-274-2329 to get started!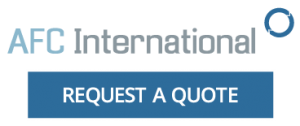 « Changes to the Importer Security Filing
     The Why and When of Customs Bonds »
AFC International
has experienced Licensed Customs Brokers that can file your
Import Security Filing (ISF)
and other import-entry-related information with U.S. Customs officials, monitoring your imports throughout the imports clearance process. Our
value-added customs brokerage services
are provided to ensure import clearance success. Call us at 800-274-2329 or
get a quote
today to get started.