With more than $80 billion in clothing and other apparel being imported into the United States every year, it's important you are complying with the Care Labeling Rule and other compliance paperwork and procedures for your U.S. apparel imports. We'll walk you through the import process and what you need to know.
Compliance Agencies
The U.S. Customs and Border Protection (CBP) is in charge of monitoring your apparel imports. Your apparel is declared first by the CBP when it is being imported. The Federal Trade Commission (FTC) enforces labeling laws for your imported apparel. Other agencies that inspect your apparel and paperwork include:
Consumer Product Safety Commission (CPSC) – The CPSC inspects and tests children's clothing and apparel for flammability regulations and hazardous substances.
Environmental Protection Agency (EPA) – The EPA tests for pesticides and toxic substances.
S. Department of Agriculture – The USDA inspects organic clothing claims.
Labeling Requirements
The CBP and the FTC enforce labeling laws for apparel imports. Before you import, read this detailed, and humorous, description of import compliance procedures for importing textiles provided by the FTC.
Most apparel, including wool products, must have specific labels listing fiber content and other specifications. To avoid import compliance tag issues, use this FTC cheat sheet.
The Care Labeling Rule Rules
When it comes to importing apparel, the Care Labeling Rule rules. This rule mandates imported apparel products in the U.S. must be labeled permanently with the following information:
Fiber content
Country of origin
Manufacturer identity
Care instructions
The apparel compliance requirement guide is also a good reference to keep handy.
Label Apparel Imports Properly
If you want your imports to pass inspections quickly, labels and tags must be affixed properly to all apparel and all the tags must be written in English.
To make sure your labels pass inspection compliance:
Label all apparel with care labels.
Label the percentages by weight of the clothing fibers correctly.
Label the product as containing rayon if it contains this product.
Here are specific labeling requirements for the Wool Products Labeling Act and the Fur Products Labeling Act.
Footwear Requirements
Footwear apparel has specific inspections and regulations that include labels being placed on the lining and the outer sole of the shoe. For example, it's important to delineate what is leather and what is not actual leather on footwear labels. Read our tips on importing footwear and find FTC guidelines for leather and imitation products here.
Apparel Imports Tax Designation
Apparel and other textiles being imported into the U.S. have their own section in the Harmonized Tariff Schedule. Licensed Customs Brokers can help you register your apparel imports so you receive the proper classification and proper assigned tax, or duty, for your apparel imports. Here is a duty calculator to crunch your tax numbers.
Born in the U.S.A.
Did you know that if all aspects of your apparel were made in the United States, the apparel must be affixed with a "Made in the U.S.A." label? Read up on the FTC's Made in the U.S.A. Policy statement here as you hear Bruce Springsteen's "Born in the U.S.A." song playing in your head.
Follow Safety Requirements
Apparel safety regulations are a big part of the import compliance process. As we mentioned, the CPSC inspects apparel for flammability regulations and hazardous substances.
For information regarding U.S. import apparel safety standards and procedures, keep tabs on the CPSC website.
Achieve Product Clearance
The best way to overcome import process hurdles is by working with a Licensed Customs Broker that can oversee the entire apparel import compliance paperwork and procedures process. AFC International customs brokers will make sure you stay compliant so you can stay committed to your U.S. import apparel business. Call us at 800-274-2329 or get a quote today to get started.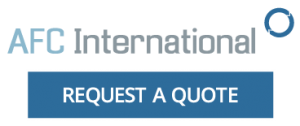 « Mandatory Flammability Requirements for Textiles
     7 Tips for Importing Apparel »
AFC International
has experienced Licensed Customs Brokers that can file your
Import Security Filing (ISF)
and other import-entry-related information with U.S. Customs officials, monitoring your imports throughout the imports clearance process. Our
value-added customs brokerage services
are provided to ensure import clearance success. Call us at 800-274-2329 or
get a quote
today to get started.