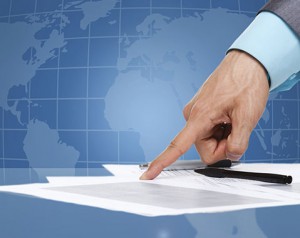 Importing goods in the U.S. for the first time can seem like a daunting task. There are many tasks that must be completed in order to clear your goods through U.S. customs and these tasks must meet the requirements of a variety of entities such as the US Customs and Border Protection (CBP), and the U.S. Census Bureau. That's why it's important to choose a customs broker you feel comfortable with. While it is not required that you use a customs broker to help import your goods, customs brokers are licensed to act as agents for commercial and personal shipments importing to the U.S.A. With their valued experience on your side, they will make importing fast and easy. Here are three essentials to know before the importing process begins.
Two Types Of Bonds
A bond is required for entry when shipping internationally. There are two types of bonds you can utilize for customs clearance. The first bond type is a Single Entry Bond (SEB). A SEB is for one time entry filing. For example, if you are only importing one shipment per year this is the bond you will want to go with. Keep in mind, there will also be an additional bond required with a SEB for Importer Security Filing.
Another option is the Continuous Bond. This type of bond allows for multiple entry processing for a one year period. There is no limit to the number of entries with this option. After a year, the U.S. Customs Border and Protection will review your bond and after an adequate review the bond will remain the same for the following year.
Power of Attorney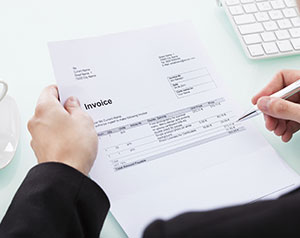 Power of Attorney (POA) is required to allow customs brokers to conduct business on your behalf. Simply put, this allows customs brokers to represent you in decision making. Once you give authorization, you become the grantor of the power. Customs Brokers interface with most of the 60 Federal Agencies that monitor the International Community, with strict focus on imports entering the U.S.A. In most cases, the customs broker will need to make important decisions when it comes to your imports. This is why it is extremely important to feel comfortable and trust your broker. Keep in mind that the Power of Attorney only authorizes the customs broker to make customs decisions.  There is no expiration date on a Power of Attorney, unless one is specified on the document until it is revoked.
Commercial Invoice
A commercial invoice is a bill of sale between a buyer and the seller. On an invoice you will find important transaction numbers as well as a detailed description of what you are importing. Some of the information you will find on the invoice includes:
Full name and address of the shipper
Full name and address of the buyer
Full name and address of the consignee
Country of origin
Terms of sale
With all the information the invoice holds, this is an important document which serves as a summary of your cargo. There is no standard format for an invoice, but your import must be accompanied by one for customs clearance. A signature must be included on the invoice to verify the authenticity.
Having a customs broker can be very beneficial during the customs clearance process. Here at AFC International, we pride ourselves on clearing your imports fast and easy. AFC International will take care of not only these three essential steps during the import process, but will provide you with accurate and efficient service.
Interested in joining the conversation and learning more? Leave us a comment below or chat with us on Twitter.