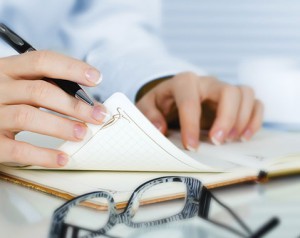 You've decided it's time to hire a customs broker. It's important to understand that customs brokers are licensed to act as agents for commercial or personal shipments importing to the U.S.A. Customs brokers will interface with most of the 60 Federal Agencies that monitor the International Community. For this reason, it is important to do research and find a customs broker that is trustworthy. Important documents will be signed and significant transactions will take place during this process. Finding the right customs broker will be beneficial to the customs clearance process. Here are a few questions to ask a customs broker before signing on the dotted line.  
What's Your Track Record?
When working with a customs broker, you want to be confident that your business will be taken care of accordingly. First, before contacting a customs brokerage company, do some initial research. An online presence can say a lot about their business. What are your first impressions of their website? Do they have social media accounts? If so, are they active and engaging? After doing some initial research and you've decided to contact a customs brokerage partner, ask them personally about their track record. Ask the customs broker about their ability to collaborate with your business needs. It's also important to ask about the stability of the firm. It wouldn't be out of the question to ask for several references of past customers. Getting at least three references would allow you to call and ask specific questions to customers that the customs brokerage firm has already worked with in the past. This could prove to be a valuable resource.
What is the Vision?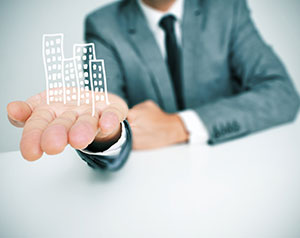 Every customs brokerage partner should have a vision. Ask about the short and long term goals of the company. It's important to know where the customs brokerage firm sees itself in 6 months. 1 year, or even 2 years. Ask if the customs brokers have any strategic initiatives that their competitors do not. While asking about the vision of the company, mention technology and financial strength. Technology is changing everyday. What types of technological advances do they see helping with the customs clearance process in the future? Asking about financial strength is important, and will help determine the long-term viability of the company.
Do You Have Any Pending Lawsuits or Violations?
As mentioned before, customs brokers act as agents for commercial or personal shipments importing to the U.S.A. Dealing with Federal Agencies requires a variety of paperwork and transactions. This is the allure of a customs broker to a potential client. A customs broker will take care of all the paperwork and transactions for customs clearance, allowing the customer to focus on their business. Dealing with federal lawsuits or violations can be damaging to the reputation of a customs brokerage firm.  An important resource to know is the Office of Foreign Assets Control (OFAC) of the US Department of the Treasury. This federal agency regulates foreign trade sanctions and policies. OFAC can be a valuable resource when doing research on violations of potential customs brokerage partners. 
How Much?
The price of customs brokerage service can vary. There are a lot of different charges and fees that go into the overall cost of service. Make sure to get a detailed breakdown of how much the services will cost. Have the customs brokerage firm breakdown the cost in a table for personal use. The overall cost should include some of the following charges:
Customs Entry Fee
Import Security Filing (ISF)
Courier Fee
OGA Reporting
3299 Personal Effects
TIB Entry
Although this is only a sample of charges that might be seen on a detailed breakdown of fees, not all the charges will be applicable for every entry. The charges above will be invoiced only if applicable.
Asking these questions will be beneficial to the customs clearance process. At AFC International, our knowledgeable customs brokerage staff is here to make the customs clearance process fast and easy by answering any questions you may have.
Do you have any additional questions?  If so, leave us a comment below or chat with us on Twitter.