If you are interested in importing a vehicle into the U.S., you need to ensure that you are in compliance with the requirements and regulations of The Environmental Protection Agency (EPA) and Department of Transportation (DOT). Both agencies have very precise and strict regulations concerning importing a vehicle into the U.S. The extremely detailed requirements laid out by these agencies can make importing a vehicle and/or its parts difficult, if not impossible. Especially in the case of vehicles that were not originally manufactured for the U.S. market.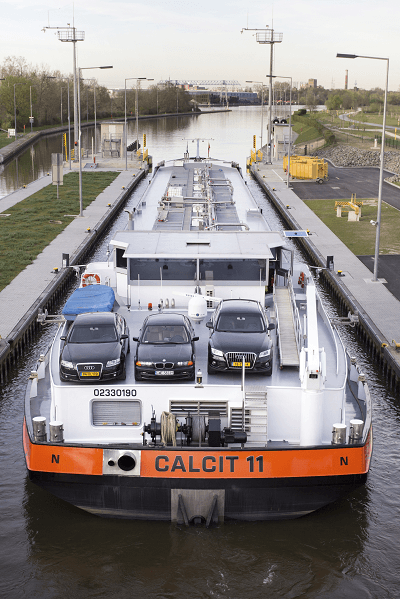 Importing a Vehicle: Compliance
Nonconforming vehicles that are less than 25 years old entering the U.S. must be brought into compliance, exported, or destroyed.
Vehicles over 25 years old are exempt from EPA and DOT requirements, although you will still need to obtain and prepare EPA and DOT paperwork to provide to a Customs and Border Protection (CBP) Officer in order to clear your vehicle through CBP.
Any car made in 1995 or later will need an on-board diagnostics (OBD II) system installed. In some cases, this can be extremely expensive, since many foreign-market 1990s vehicles were never manufactured with such a system in the first place
From a CBP standpoint, you must file an entry on the vehicle.
Importing a Vehicle: Border Crossings
For BORDER CROSSINGS, CBP will complete and provide you with CBP Form 7501 which serves as evidence of the import processing by CBP. Filing an entry is initiated by declaring the vehicle and or its parts to a CBP officer when you enter the U.S. If your paperwork is in order, the officer will help you file the entry at the border. For Ocean port arrivals, CBP will have you consult with or contact a broker for assistance to file as entry electronically, as the ocean bill of lading has to be closed for that manifested cargo.
Importing a Vehicle: EPA Requirements
In regard to EPA requirements, you will need to complete and provide a copy of the EPA Form 3520-1 and a copy of the HS-7 Form which enforce safety standards for vehicles. Nonconforming vehicles must be brought into conformance before they are eligible for entry. This process can be extremely expensive and time consuming.
To ensure smooth processing when importing vehicles into the U.S., it is imperative to understand the major steps required. The process is not easy and the paperwork can be overwhelming at best. A qualified Customs Broker can walk you through the process, work on your behalf and take away some of the headache. In short, a Customs Broker will save you time and money.
Here at AFC International, we are committed to helping our customers with any import needs. Our team is here to support and guide you with the needed resources to adhere to vehicle import regulations and guidelines.
Do you have questions about importing a vehicle into the U.S.? Leave us a comment below or join the conversation on Twitter, and LinkedIn.