The Office of Weights and Measures (OWM) supports the consistency in the laws and standards for U.S. weights and measures to ensure goods are weighed correctly. By promoting standardized business practices, transparency is achieved between buyers and sellers in the marketplace. In turn this achieves consumer confidence and allows U.S. businesses to compete fairly at home and overseas; ultimately strengthening the U.S. economy.
The Office of Weights and Measures Standards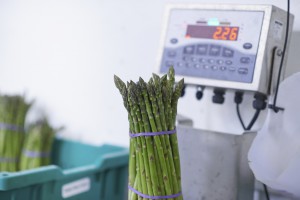 The OWM works in collaboration with the National Conference on Weights and Measures (NCWM). The NCWM is an organization compiled of state and local officials along with representatives of business, industry, consumer groups and federal agencies. These two groups work together to develop U.S. requirements in the form of standardized laws and regulations. The OWM is also a representative for the U.S. to the International Organization of Legal Metrology (OIML). By representing the OIML, the OWM offers efficiency and cost savings to U.S. manufacturers and companies doing business abroad. They achieve this by supporting and upholding the harmonized international standards and regulatory practices.
The OWM acts as a watchdog to ensure the consistency of state weights and measures standards to create procedures for legal metrology tests and inspections. They also conduct trainings for laboratory metrologists and weight and measure officials. The OWM provides guidance on the model weights and measures laws and regulations adopted by the NCWM.
Weights and Measures: Major Functions
The National Institute of Standards and Technology (NIST) is a non-regulatory agency within the U.S. Department of Commerce. They support innovation and industrial competitiveness by enhancing economic security and ensuring products are imported fairly. NIST carries out its mission by:
Analyzing weights and measures training needs
Obtaining input from the weight and measures community
Designing and delivering training for lab metrologists and weights and measures officials
Measuring the impact and effectiveness of training to ensure continuous improvement
Consulting with the weights and measures community to ensure ongoing professional development
How Weights and Measures Impact Your Goods
Just how important is the OWM's supervisory role in your imports? It is estimated that the sale of products or services impacted by weights and measures laws in the U.S. account for approximately 50% of the U.S. Gross Domestic Product. Industry sectors and consumers affected by the decisions of the NCWM include retail food sales, petroleum products and transportation among others.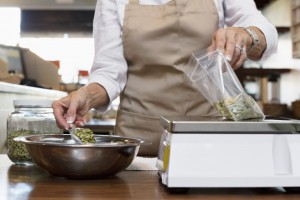 There is a lot to review and oversee in the weights and measures process. This is why working with a Customs Brokerage agent is the best way to ensure your import needs are handled accurately, professionally and in a timely manner.
AFC International can assist in all your importing needs as our expert brokers have a vast knowledge of current rule and regulation changes. Call us at  800-274-2329 today to get started.