You've decided you need a customs broker to import your goods into the U.S. After doing your initial research and gathering information on how to do business with a customs broker, you've decided to make AFC International, LLC your customs broker. Once you establish us as your customs broker, you'll need to fill out these forms to set up an account. Here's an explanation of each form and tips on completing.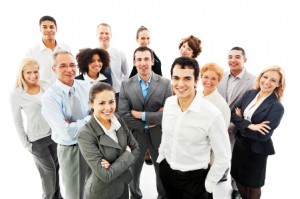 General Account Application
Our general account application will provide basic information for your account. On this form, you will need to identify what type of company you are. There are six types of companies you can choose from:
Corporation
LLC
LLP
Partnership
Sole Proprietorship
Individual
A corporation is defined as a group of people acting as one unit that is recognized by the law.  LLC stands for Limited Liability Company, where members of the company are not personally responsible for debts or liabilities.  In a Limited Liability Partnership (LLP), some of the partners have limited liabilities. With a Partnership, two or more individuals share equal responsibility. Sole Proprietorship is where  the business and the owner is one in the same. A single individual may also import. Contact information is important on this form. There will need to be an operations contact as well as an accounts payable contact. If you want your invoice and/or statement automatically emailed to you that can be indicated on this form.
Power of Attorney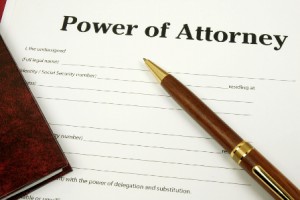 We've mentioned the importance of the Power of Attorney (POA) form in our Three Essentials To Importing blog. This form is required to let customs brokers work on your behalf. You will need to identify which type of company you are as listed in the previous form. Once the Power of Attorney is signed, it will authorize AFC International, LLC and specifically authorized employees to represent the decision making on your behalf. Keep in mind, by signing the Power of Attorney you give the customs broker authority to make only customs brokerage decisions for your company, not business decisions. The Power of Attorney must be signed by an officer of the corporation or the individual signing must be granted a POA by the organization to sign on behalf of that organization.
General Account Questionnaire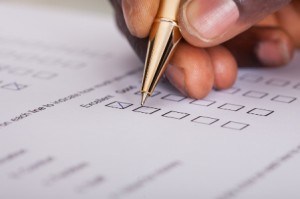 The information in this questionnaire is extremely important, as it is the responsibility of importers to disclose this information to customs. This form is broken down into sections that include a variety of questions and specific information. For example, section 1 asks "is your firm is related to its foreign shippers and sellers?" If you have more than one shipper or seller, indicate that in this questionnaire. Are you furnishing any assists to the manufacturer? An assist can be materials, components, parts, tools, design work; there is a complete list on the form. Section 3 and 4 requires the existence of any commissions be disclosed at the time of entry and that buying agreements be filed with customs. Section 5 indicates you are required to disclose all royalties or license fees to the U.S. Customs Services. Designate AFC International to be your customs broker and we can help you set up an account. AFC International is here to help establish a relationship with your company and clear your imports fast and easy. To get started, complete the forms above and email the completed documents to customsbrokerage@express.com or call 800-274-2329 if you have any questions. Want to know more about AFC International and customs brokerage? Leave a comment below or join the conversation on Twitter.