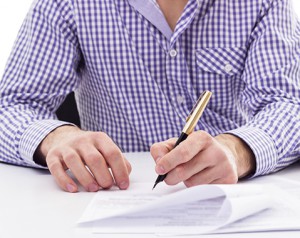 Customs clearance is part of the international shipping process.   Your customs broker, customs authorities and you play a role in making sure all of your customs duties are paid at the proper time. It is  crucial to understand the steps, which is why having an experienced and professional customs broker on your side is critical to your success. Here's a quick guide on paying customs duties. 
What is a Customs Duty?
A customs duty is the indirect tax on the import or export of goods in international shipping. This is a different tax than any tariffs assessed when importing or exporting. The customs duty is enforced to protect the country's economy, and to control cargo coming in and out of the country. The Customs Duty is generally calculated on the assessed value of the items for which the duty is being levied. Therefore, the customs duty is determined by the particular goods you are shipping internationally.
Who gets the Customs Duty?
The customs authority in each country is responsible for the collection of the taxes for goods imported or exported into or out of the country. Many times this is done while examining or inspecting cargo to establish an accurate description of the freight. Often times during this inspection, customs is looking for trade mark issues or fair market trade based on the appraisement value.  Most often to confirm the country of origin, as there are Trade Agreement for duty free tariff from privileged countries.
Who pays the duty?
It is the responsibility of the importer of record to pay the duty. The seller or shipper normally cannot pay the duty in advance.  Working with a customs broker that you trust can save you from being duped by the seller who claimed to prepay the duty. Customs brokers can pay the duty on the importers behalf and bill it as part of their services in clearing your goods at port. There is a 10 day grace period given by the Customs Border and Protection Agency for all duties and taxes to be paid on an entry. Here at AFC International, we opt to pay the duties on the 8th day to avoid slow processing and late payment receipts by customs. AFC International can assist you with making sure your payment is made on time and customs clearance process. We will take care of the work, and allow you to focus on importing and exporting goods. Allow us to partner with you to make this process fast and easy.
Interested in joining the conversation and learning more? Leave us a comment below or chat with us on Twitter.