For the average importer, customs brokerage terminology can be challenging. With all of the paperwork comes words, phrases, and acronyms that could leave you with a headache.  Fortunately, a knowledgeable customs broker can help you navigate through the terminology quickly and easily. To get you started, here are a few customs brokerage terms to know.
CBP (Customs Border Protection)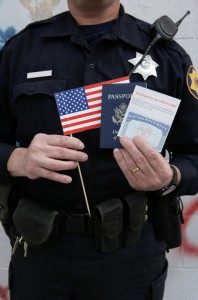 The United States Customs Boarder Protection (CBP) is a government agency tasked with protecting the nations borders. Being one of the worlds largest law enforcement agencies, the customs border team has over 60,000 employees. On a daily basis, these employees stop terrorist, weapons, and drugs from entering the United States by stopping this activity at the border. They are also tasked with providing a safe environment for travel and trade. The CBP screen more than 67,000 containers of cargo trying to make its way into the United States. The CBP enforcement team operates under the core values of vigilance, service to country, and integrity. As their mission states, "We are the guardians of our nations borders".
HRL (Headquarters Ruling Letter)
In order to provide more transparency, the CBP provides the international trade community with ruling letters. In these letters and advanced rulings, importers can see how their transaction will be treated before it is completed. Advanced rulings can be questions importers have already asked. A HRL may address a variety of topics businesses would want to know about, specific to importing. The CBP provides a database called CROSS (Customs Rulings Online Search System). This is a searchable database of rulings dating from 1989 to the present.
CBPF (Customs Border Protection Form)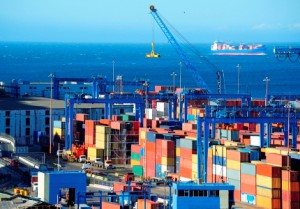 This form must be filled out by the importer, consignee, or third party that is listed. Information needing to be filled out on this form include what type of company is importing: corporation, partnership, LLC, etc. This form also informs Customs Border Protection how many times the importer will be importing per year. Other company information needs to be provided as well, such as a brief description, and the NAICS code.  The North American Industry Classification System (NAICS) is used to collect statistical data for the US economy.
Our experienced staff at AFC International, LLC has all the customs terminology down, and can help you import your goods into the U.S. Contact us today at 800-274-2329 to help with all your customs brokerage needs.
Have questions about other customs brokerage terms to know? Leave us a comment below or join the conversation on Twitter, Google, and LinkedIn.