There's nothing more important than taking advantage of faster import processing with a secure supply chain. Right? Right.
That's why Customs-Trade Partnership Against Terrorism (C-TPAT), a volunteer United States government business initiative formed to establish cooperative relationships for importers, is so important. Licensed Customs Brokers can help you maximize C-TPAT benefits. Here's how.
C-TPAT: The Background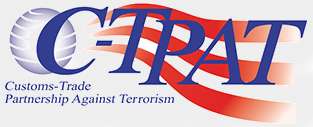 Shortly after the 9/11 terrorist attacks on U.S. soil, C-TPAT was formed in November 2001 to help protect the world's growing trade industry from terrorists. The agreement's primary goal is to maintain the health of the U.S. trade industry and its trade partners. When the partnership was formed in 2001, it had seven partners. Today, C-TPAT has more than 10,000 partners in the trade community that range from importers, Licensed Customs Brokers, freight consolidators and rail and sea carriers.
The Benefits of C-TPAT
What are the benefits? The partnership:
Builds relationships that improve the global supply chain
Improves and bolsters U.S. border security by seeking to protect the trade industry from terrorists
Allows importers to take advantage of faster import processing
Creates a secure supply chain
Reduces customs inspections
Improves the security of importer cargo
How C-TPAT Works
When joining C-TPAT, companies sign an agreement committing to work with the U.S Customs and Border Protection (CBP) to protect the trade supply chain, identify security issues and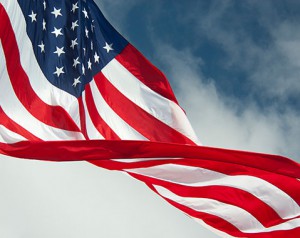 implement specific security measures. Partners also provide the CBP with an individual company security game plan. Since C-TPAT members adhere to security measures overseen by the CBP, those members are considered a low-risk security threat. That means C-TPAT importers can speed through the import process with less scrutiny.
Gaining Acceptance Into C-TPAT
There are certain security criteria and guidelines set by the CBP as an importer to take advantage of C-TPAT. To be eligible, you must:
Be an active importer into the U.S. with an active U.S. importer of record ID
Have a business office in the U.S.
Have a registered continuous import bond with CBP
Have a designated company officer that will be the primary cargo security officer responsible for C-TPAT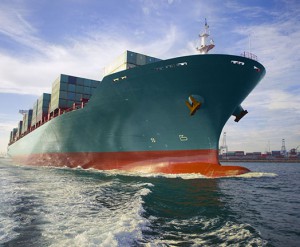 There's an easy way to take advantage of C-TPAT benefits. Licensed Customs Brokers that are C-TPAT participants can make sure you're taking advantage of all C-TPAT has to offer. AFC International is a C-TPAT participant, which means cargo is more secure and works its way through the import process faster when working with an AFC Licensed Customs Broker. Call us at 800-274-2329 or get a quote today to get started!