The past year has brought about many changes in the importing industry. AFC takes a look back at our top importing topics from 2015. If you missed these posts, here is a quick recap for you.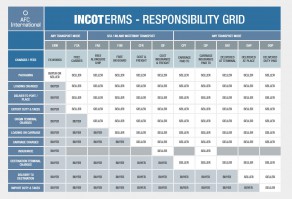 The Incoterms rules are an internationally recognized standard and are used worldwide in international and domestic contracts for the sale of goods. First published in 1936 and the most recent revision in 2010, Incoterms rules provide internationally accepted definitions and rules of interpretation for most common commercial terms. AFC cover the rules for any mode of transport and the rules for sea and inland waterways transport.
Acquiring the wine to enjoy with friends or for your place of business is more than just going to the store and purchasing a bottle of red or white wine. The actual path for importing wine into the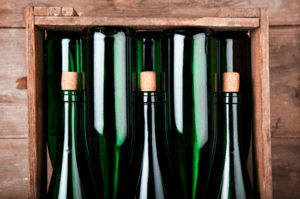 United States takes preparation and scheduling. There are three government agencies that must be utilized to assist in the importing process. The coordination of importing wine into the United States is made easier by using a customs broker who is familiar with the Harmonized Tariff Code regulations and classifications. The Food and Drug Administration, the Treasury Department, and the Customs and Border Protection agency are the governmental agencies that will assist you in importing wine into the United States.
Customs bonded warehousing is secured areas where imported dutiable merchandise may be stored, staged, or undergo manufacturing operations without payment of duty for up to 5 years from the date of importation. Customs bonded warehouses fall under the control of U.S. Customs. The primer on customs bonded warehousing for your imports looks at the various types of bonded warehouses and why you should use a bonded warehouse.
Our knowledgeable customs brokerage staff is here to make the customs clearance process fast and easy by answering any questions you may have.
Do you have any additional questions? If so, contact us at AFC International.