Shipping Imports from China to the United States is a busy and complicated feat that needs to be handled effectively from multiple angles to achieve import clearance success. Chinese tariffs on U.S. goods now complicates the process.  AFC International has the import shipping information from China you need to handle the import process quickly and properly.
Popular Shipping Imports From China
China is the top dog when it comes to exporting imports to the U.S. U.S. goods imports from China totaled $482 billion in 2015, up 3.2 percent, or $15 billion more than in 2014.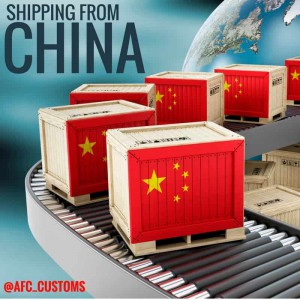 China's top export it sends to the U.S. each year is electronic goods. Electronic equipment import purchases from Americans totaled $332.9 billion in 2015, which makes up 14.4% of total U.S. imports each year. Other popular imports from China include:
Machinery
Furniture
Toys and games
Footwear
Clothing
Plastics
Vehicles
Medical/technical equipment
Largest Trading Partners of the United States
Do you need to zero in on top trading partners of the United States? These are the top 5 countries with which you're likely to do business through U.S. west coast ports of entry and their average total trade value:
China $590.4 million
Mexico $534.3 million
Japan 200.8 million
Germany $172.6 million
South Korea $114 million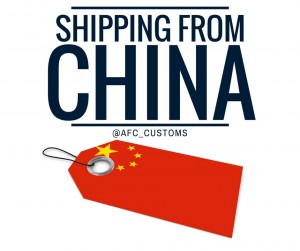 United States Laws and Regulations
The U.S. Department of Customs and Border Protection (CBP) is the agency that enforces the laws and regulations for all your imports and import paperwork. Due to Customs import and documentation requirements, most importers choose to have their imports handled by licensed customs brokers to avoid delays and refusal of goods. The basic import document paperwork includes:
A commercial invoice that lists the purchase price, country of origin and tariff classification of your items;
A packing list detailing your imports;
A bill of lading that lists goods in the form of a receipt;
And an arrival notice from the U.S. agent.
Find Your Port of Entry Code
Your four-digit port of entry classification code distinguishes your valid district/port code at all U.S. ports of entry. A complete listing of CBP port codes can help you find your proper port code.
At ports of entry, CBP officers are assigned to review imports, collect duties and enforce all U.S. import and export laws and regulations.
Follow Importing Laws From China and Other Countries
China, like all countries, has its own rules and regulations you must follow to purchase their goods and import them to the U.S. Make sure you get the exact import duty, or tax, for your imports.
What Size Container Do You Need?
Container size is a big part of the import process. The three main types of containers used when shipping imports from China include:
20-foot container
40-foot containers
40-foot HC (high cube) containers
Count and dimensionally measure your import loads to select the right container for shipping your imports. The most popular containers are the 20-foot and 40-foot HC containers.
Remember that all imports require an Import Security Filing (ISF) to be filed with the CBP no later than 24 hours to the loading of cargo on your vessel. Your Licensed Customs Broker can help you with this filing. The ISF is the responsibility of the U.S. importer to file.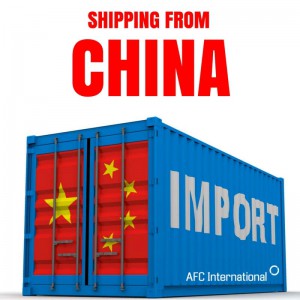 Insure Your China Imports
Your China imports are shipped in bulk and worth a lot of money. It's important to insure the cost of your imports from damage. Shipments are likely to shift as vessels rock back and forth while making the trip overseas. Make sure you insure your imports with the proper amount of marine insurance, which is optional but highly recommended for overseas imports.
Enlist the Help of a Licensed Customs Broker
When shipping imports from China, the import customs clearance process can be difficult to master on your own. A licensed customs broker will help to ensure your imports from China are cleared through Customs efficiently and in compliance with Customs laws.