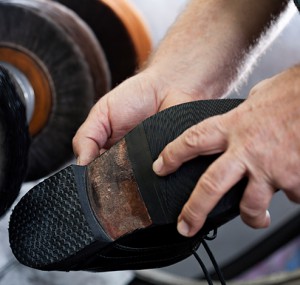 Importing footwear can be a profitable business, as there are many willing to spend several hundred dollars for the highest fashion or most functional pair of shoes. Some brands of footwear are so popular that people will wait in line at a store for several hours, maybe even days, to get their hands on the latest pair. Additionally, some people make a business out of reselling shoes at a higher rate after they buy up some of the available supply. This business model is especially popular with sports footwear; sneakers, running shoes, basketball shoes etc. But how is all that footwear imported into the U.S.? It's no secret that an overwhelmingly majority of footwear is made overseas and there are plenty of regulations around importing a pair of shoes. Consider the following tips if you are importing footwear.
Material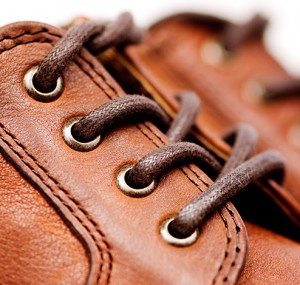 The type of material out of which the footwear is made plays a major role in the importing process. The entire shoe can be made up of a mixture of materials. When importing any type of footwear, importers must fill out an International Footwear Association Footwear Retailers of America Interim Footwear Invoice. Footwear requires more details in the shipping information than most items. For this reason, it is important to completely fill out this form. Not doing so may result in red flags from U.S. Customs. A lot of the fields on this form ask about the material of the footwear. For example, you will need to identify the materials that make up the greatest portion of the external surface area of the upper. An upper refers to the parts of the shoe that covers the toe. The material can be any of the following:
Leather
Composition Leather
Rubber and/or plastics
Textile materials
Other
The same information is required for the external surface area of the sole. A percentage must be associated with each type of material on the upper and sole of the footwear.
Design
It's important to know what the footwear is designed for. Are you importing footwear designed for sports activity? If so, you will need to identify if the footwear has spikes or cleats as this could be a safety issue when importing. Other types of sport activity footwear you will need to identify include:
Skating boot,wrestling boot, boxing boots, cycling shoes
Ski boots
Cross-country boots
Tennis shoes, basketball shoes, gym shoes, training shoes, etc.
Of course, these are not the only designs of shoes that are able to be imported; however, these types of footwear must be fully identified in the importing process.
Target Audience
Knowing your target audience, who the footwear will be sold to, is important information when importing footwear. This will affect how the shoes can be made, as well as the import process. For example, children's footwear will face much more regulations on importing than men's or women's footwear. Children's footwear is designed for children ages 12 and under. Some children's footwear includes  materials such as paint. The Consumer Product Safety Improvement Act (CPSIA), enacted in 2008, regulates specific substances in children's footwear and other products. In this case, children's shoes cannot exceed 90 parts per million (ppm) of paint. Other types of footwear must be tested and meet quality standards as well.
If you are looking for a customs broker to help you import footwear and any other goods fast and easy, AFC International is here for you. Our knowledgeable and trained customs brokers will be able to assist you in getting your products cleared and imported into the U.S.
Do you have any questions regarding how to import footwear? Leave us a comment below or join the conversation on Twitter.