By now, exporters should be aware of The U.S. Census Bureau's new export reporting requirements. These new requirements are now fully active after a 180 day grace period that ended on October 2, 2014. Specifically, an Automated Export System (AES) or AES Direct is now being required for filing export information on international shipments. Having a customs broker on your side can help provide you with information on the new foreign trade regulations and make the transition smooth and seamless.
What Is AES?
Automated Export System (AES) is an electronic system that declares international exports, collecting U.S. export and trade statistics.  AES is significantly different than the paper-bound export system used before the electronic system came into place. Although this might seem new to some international shippers, AES has been around since 1995 when a select group of ports participated in filing both on paper and through AES. The data that is filed into the AES system is called Electronic Export Information (EEI). The EEI information is now required to be filed through the AES system.
AES Benefits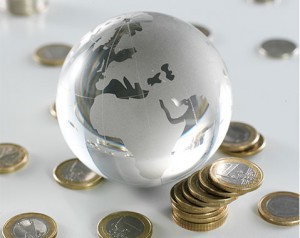 Export Trade Statistics have always been taken by the Census Bureau using Electronic Export Information. These statistics must be collected and published. There are many benefits to collecting trade data through the now required AES system. For example, companies can look at specific countries to export to based on the data collected. Data has always been collected, but now it is easier for all companies with the new foreign trade regulations. AES saves time and money. People no longer have to handle paperwork that if lost or mishandled could cause delays in your shipment. Thousands of shipments go out daily. The man power behind manually gathering documents can be costly. Now, with the mandatory requirement of exporters using AES, significant savings for companies is a realization.
The new AES system provides flexibility for both small and large businesses. With these mandatory changes, companies can enjoy more time and money being put back into their business. Finding the right customs broker can help tremendously during this transition period. Here at AFC International, we offer complete Electronic Data Interchange and electronic integrations available for billing and invoice creation. We are here to help you and answer any questions regarding the new trade requirements. For a complete list of the new Foreign Trade Regulation Export Requirements, visit the United States Census Bureau.
Interested in learning more and joining the conversation? Leave us a comment below or chat with us on Twitter.